Canadian Prairie Paintings
Browse our collection of original paintings with a focus on Canadian Prairie landscapes.
What characterizes the Canadian Prairies?
The prairies are a region of Western Canada defined by flat grasslands, plains, and lowlands, which are often forested and have a relatively dry climate.
In Canada, the prairie regions are found (from west to east) in Alberta,  Saskatchewan, and Manitoba.
Prairies are usually defined by low population density, however (outside of the territories), the prairie provinces have the highest concentration of Indigenous people in Canada. The economy is generally driven by oil and agriculture.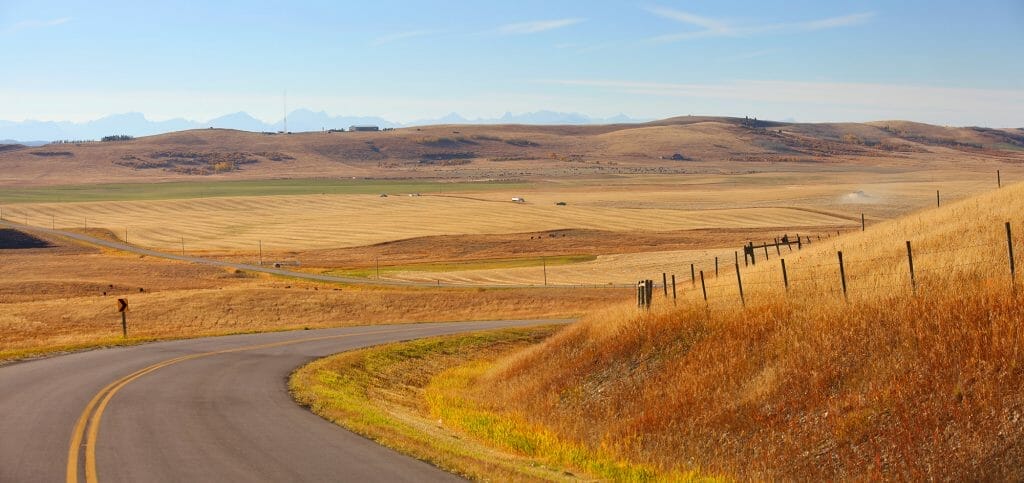 A scene which might be familiar to Canadians living in one of the praire provinces.
Canadian Prairie Paintings for Sale
Given our large representation of artists from Alberta, where ArtMatch has its roots, we showcase a vast collection of prairie paintings – specifically from Western and central Canada. Anyone who has spent some time amidst the sprawling prairies will understand how they could a place of inspiration and romance for an artist.
All of the paintings below are original works whose primary focus is on the Canadian Prairie landscape. Artworks range from representational to abstracted forms, and might include wide, sweeping views or more focused compositions.
Select an artwork to learn more, or to reserve / purchase the piece.
If you are a collector local to the artist, we offer free shipping, and the artist is often able to deliver the painting in person and tell you about their inspiration. Our mission is to build local connections!
Showing 1–45 of 60 results
We know buying original art can be daunting. Take advantage of our complementary art consultations, digital mock-ups to view artworks in your space, and flexible return policy after receiving the art. Learn more about our art services.
Reserve an artwork you love (with no payment obligations), or fill out the contact form below to get the ball rolling.
Narrow Down the Selection
On our shop page, you can filter artworks by size, subject, price, location, palette, and more.

ArtMatch is a curated online art gallery & matchmaking service connecting outstanding Canadian artists and buyers seeking quality, original artwork from their community.
Operating since 2015, we have filled hundreds of empty walls in Canadian spaces with beautiful pieces of art, both residential and commercial. We offer flexible art consultation services and a diverse collection, working with emerging and experienced artists across a range of genres.
"This is my second time purchasing art work at ArtMatch and like the first time, it was conducted in a very professional manner, very fast delivery and most importantly, the pieces look exactly like how they are presented and described online. It is nice to support very talented local artists."
– Shalina O.